Create Breathtaking Films With Professional Video Editing Services
Unpolished videos lose the attention of the audience. Create professionally made movies that tell captivating stories about you and your brand. With the help of the BuzzLuna team of specialists, you can produce awesome videos using professional video editing services.
See How Can We Grow Your Business!!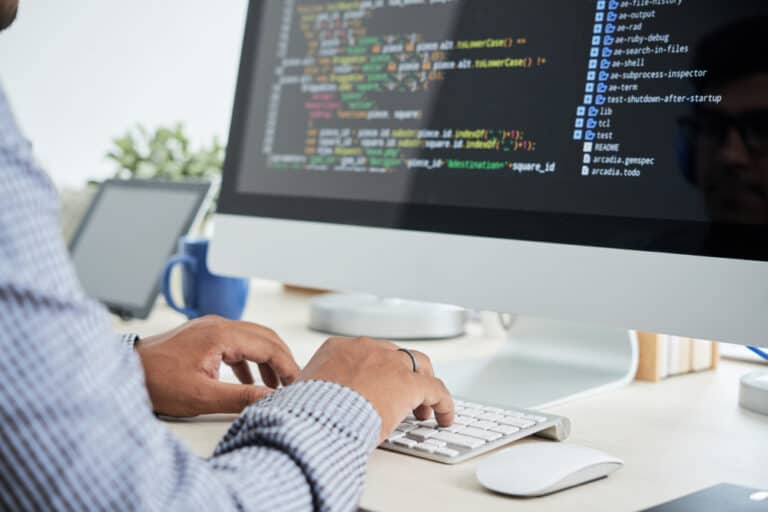 A Leading Video Editing Team Offering Seamless & Profitable Experience
BuzzLuna is a trusted partner for major and small businesses, filmmakers, documentary producers, news organisations, and individual wedding videographers. ISO-certified video editing, audio editing, subtitling, animation, storyboarding, and other services are available at a reasonable price. Contact us today to receive personalised pricing for your specific needs!
Specialized Video Editing Services
BuzzLuna works on various types of videos and recognises that each video genre requires a particular editing method to stand out, which is precisely and solely what we specialise in.

Top-Quality

Team Of Experts

Affordable Prices
Video Editing - Services We Offer
Video editing is a straightforward process in which we cut out unwanted parts of a randomly shot video, comparing and contrasting useful shots to bring out a clear meaning, smooth the video by organising the shots obtained from the randomised shot footage into a constructive sequence, and then enhance the video with background music and effects.

Online Video Editing

Basic Editing

Effects And Enrichments

Recovery And Enhancements
Professional Video Editing Services For Your Business
BuzzLuna 's video editing service professionals deliver a lot more than post-production support.
Whiteboard Animation
Using whiteboard animation, you can tell amazing stories. We are here to assist you in telling entertaining tales, conveying messages, and promoting your products or services while educating your audience to the greatest extent possible. And all at a reasonable cost to you.
Video Editing
BuzzLuna's experience in Video Editing enables us to provide organisations with the skills of top video editors at the reasonable outsourcing pricing that have established us as an industry leader for years.
Ecommerce Product Videos
Our expert video editors provide rich quality to your product videos and can accommodate the most recent emerging formats such as 360° VR video, HEVC, and 4K and higher resolutions. We constantly make certain that your product films are edited following industry standards.
Branding Videos
Brand videos are extremely effective tools for any content strategy. They demonstrate your company's knowledge to potential customers, successfully express your brand message, and can enhance overall brand awareness.
Your Website Should Be A Powerful Representation Of The Quality Of Service You Deliver.
Here's how we are doing it:

Full Website Development
From page structure and style to navigation and functionality, your website will be fully rebuilt.

UI / UX Design
To optimise results and keep consumers coming back for more, attractive design & smooth user experience.

Mobile Optimization
Ensure a flawless user experience on the devices that your target audience uses the most.
Your Vision in Motion, Your Brand in Action
Do you have an idea? We make it a reality. Not sure where to begin? Your specialised video services team collaborates with your company to understand its brand, strategy, and plans.
We create personalised video solutions that meet your specific demands and marketing objectives.
Before BuzzLuna, there were wild swings in the number of people approaching us about membership. But now the number of people approaching us about membership increased significantly.
Since last year, my online sales have nearly doubled. There has been a significant increase in the number of visitors to the site. And I'm pleased with the way BuzzLuna team works.
BuzzLuna has had a significant influence on our online presence as well as the tactics we employ to reach out to our visitors. Their staff has become an extension of our own. Thank you BuzzLuna.